I asked Dave Emerton, one of our Vets from the Class of 1965 to make a comment on what Veterans' Day meant to him.  He replied:
"I am a veteran of the Vietnam War.   I served with the 2nd Battalion, 1st Marine Regiment, 1st Marine Division from February, 1967, to March, 1968.  I am extremely proud to have served my country even when many citizens of this country turned away from this war.
As I get older, my appreciation of all the Veterans who served our country in time of need only grows.  Each year when I go to Pine Grove Cemetery to flag the graves of my father, brother and uncles who served our country in time of war, I think of all the hardships and sacrifices they made to keep our country safe and to allow their children and grandchildren to grow and prosper in this great country.
This nation now has over 21 million veterans.  From World War II to Afghanistan, these men and women have given up a number of years of their lives to serve our country.  Every one of us knows a friend, relative or neighbor who has proudly served in our military.  This November, thank a veteran for his/her service.  They will appreciate it."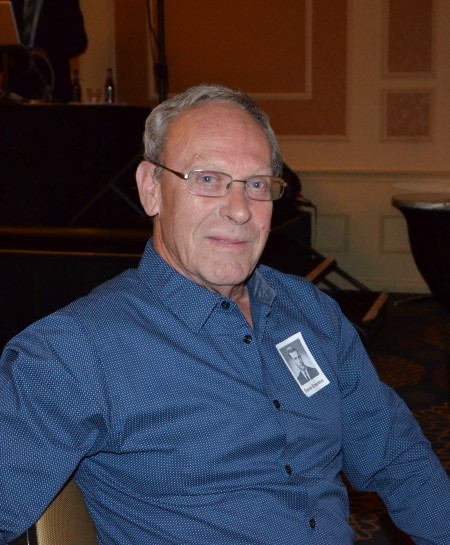 I thank Dave for his heartfelt comments on what Veterans Day means to him.  I do hope each of us can share his feelings in some small measure.  To Dave and to all the other veteran members of the class of 1965, and for that matter, to all veterans: Thank you for your service and welcome home.
The members of the ROTC group at LEHS have invited members of the class of 1965, especially veterans, to join them at an exhibition at the LEHS gym in the Paul Cavanagh Field House at 6:45 PM on Tuesday, November 10.  Cake and refreshments will be served and admission is free.
I do hope all our classmates take a few moments to say thank you to all the vets especially our classmates who sacrificed so much so that we can enjoy the freedom we have today.  Please click on the word "comment" below and add your personal message to our vets.
If you are a member of the class of 1965 and are a vet and don't see your name below, please click HERE and send me a message and I will add it as soon as I see your message.  If you know of a vet who served our country and was a member of the class of 1965 who is not listed below, please let me know.
Lynn English High School's Class of 1965 Veterans include:
Donald Baillie Naval Reserves
William Berkson  Army
Frederick Bollen Army
Robert Bonin Marine Reserves
Richard Bowlby Navy Reserves
Kevin Buchanan  Army
Richard Burke Army
Howard Burnett Army National Guard
Tom Cahill  Army
Roger Caldwell Navy
Richard Callahan Navy
James Cogen Marines
Anthony Colangelo  Army Reserve
John Collier Army
Harry Corson  Army
Ralph Cronin  Army
Don Cyr  Navy
Tom Devine  Marines
John Donovan  Army
Brian Doucette Navy
Donald Ellis  Air Force
David Emerton Marines
Tom Fabrizio Air Force
Bruce Fisher  National Guard
Lawrence Flanagan Air Force (died while serving in Texas)
Arthur William "Bill" Fogarty Army
Ronald Gerstenhaber Air Force
Thomas Gillis  Navy
John Gotimer Navy
Reverand Arlyne Grant Army Reserves
Norman Grant Marines (killed in action in Vietnam)
Donald Hamel  Navy
Mark Hammond Coast Guard
Robert Hartshorn Navy
Robert Johanson Army
Jim Lampes Mass Army National Guard
Allan Leavitt  Army
Peter Lelecas  Air Force
Wayne Livermore  Army
Richard Lorette  Navy
John MacDonald Air Force
John Martin  Air Force
John McCarthy  Army
Walter Mehm Navy
James Middleton  Army
Robert Muller Army
Haig Nalbandian Air Force
Paul Nardone Air Force
Ralph Nelson  Army
William Nelson  Army Reserve
Robert Newhall Army
Stephen Noone  Army Reserve
Kevin O'Connor  Air Force
Richard Olson  Navy
John O'Neil Air Force
Albert Paradis Army
John Pension Navy
Leland Perry Army
Edward Pettipas  Navy
Bruce Phillips Navy
James Prendergast NH Army National Guard
James Prunier Air Force and Army National Guard
Robert Reed Army
John Reppucci Navy
Michael Rodgers Army
Anna-Marie (Ruth) Frederick  Air Force
Charles Sarcia Army Aviation
David Schulze Air Force
Michael Schulze Navy
John Sewell  Navy
Frank Simone  Air Force
John Sonia  Navy
Christo Stratos Navy
John Sturgis Army National Guard
Robert Tibbetts Army
John Warwick Army
Douglas Waters Army
Bradley Wentworth Army
Joe Whalen  Army
Paul Yacovitch Army
Francis York Navy