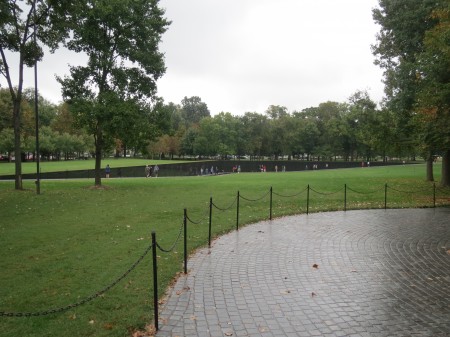 My fishing buddy is a 3 tour Vietnam Vet who was injured in action and, like many other Vietnam Vets, was never the same as before he saw action.  He observed me thank another vet for his service to our country and then coached me on what would be more meaningful to a Vietnam Vet.   He told me to say:
"Thank you for your service and welcome home"
He told me that was one thing Vietnam Vets never heard….."welcome home".   Well, to all our class vets (listed below) and to all our country's vets, THANK YOU FOR YOUR SERVICE TO OUR COUNTRY AND WELCOME HOME.  I do hope all our classmates take a few moments to say thank you to all the vets especially our classmates who sacrificed so much so that we can enjoy the freedom we have today.  Please click on the word "comment" below and add your personal message to our vets.
If you are a member of the class of 1965 and are a vet and don't see your name below, please click HERE and send me a message and I will add it as soon as I see your message.  If you know of a vet who served our country and was a member of the class of 1965 who is not listed below, please let me know.
Lynn English High School's Class of 1965 Veterans include:
Donald Baillie Naval Reserves
William Berkson  Army
Frederick Bollen Army
Robert Bonin Marine Reserves
Richard Bowlby Navy Reserves
Kevin Buchanan  Army
Richard Burke Army
Howard Burnett Army National Guard
Tom Cahill  Army
Roger Caldwell Navy
Richard Callahan Navy
James Cogen Marines
Anthony Colangelo  Army Reserve
John Collier Army
Harry Corson  Army
Ralph Cronin  Army
Don Cyr  Navy
Tom Devine  Marines
John Donovan  Army
Brian Doucette Navy
Donald Ellis  Air Force
David Emerton Marines
Tom Fabrizio Air Force
Bruce Fisher  National Guard
Lawrence Flanagan Air Force (died while serving in Texas)
Arthur William "Bill" Fogarty Army
Ronald Gerstenhaber Air Force
Thomas Gillis  Navy
John Gotimer Navy
Reverand Arlyne Grant Army Reserves
Norman Grant Marines (killed in action in Vietnam)
Donald Hamel  Navy
Mark Hammond Coast Guard
Robert Hartshorn Navy
Robert Johanson Army
Jim Lampes Mass Army National Guard
Allan Leavitt  Army
Peter Lelecas  Air Force
Wayne Livermore  Army
Richard Lorette  Navy
John MacDonald Air Force
John Martin  Air Force
John McCarthy  Army
Walter Mehm Navy
James Middleton  Army
Robert Muller Army
Haig Nalbandian Air Force
Paul Nardone Air Force
Ralph Nelson  Army
William Nelson  Army Reserve
Robert Newhall Army
Stephen Noone  Army Reserve
Kevin O'Connor  Air Force
Richard Olson  Navy
John O'Neil Air Force
Albert Paradis Army
John Pension Navy
Leland Perry Army
Edward Pettipas  Navy
Bruce Phillips Navy
James Prendergast NH Army National Guard
James Prunier Air Force and Army National Guard
Robert Reed Army
John Reppucci Navy
Michael Rodgers Army
Anna-Marie (Ruth) Frederick  Air Force
Charles Sarcia Army Aviation
David Schulze Air Force
Michael Schulze Navy
John Sewell  Navy
Frank Simone  Air Force
John Sonia  Navy
Christo Stratos Navy
John Sturgis Army National Guard
Robert Tibbetts Army
John Warwick Army
Douglas Waters Army
Bradley Wentworth Army
Joe Whalen  Army
Paul Yacovitch Army
Francis York Navy